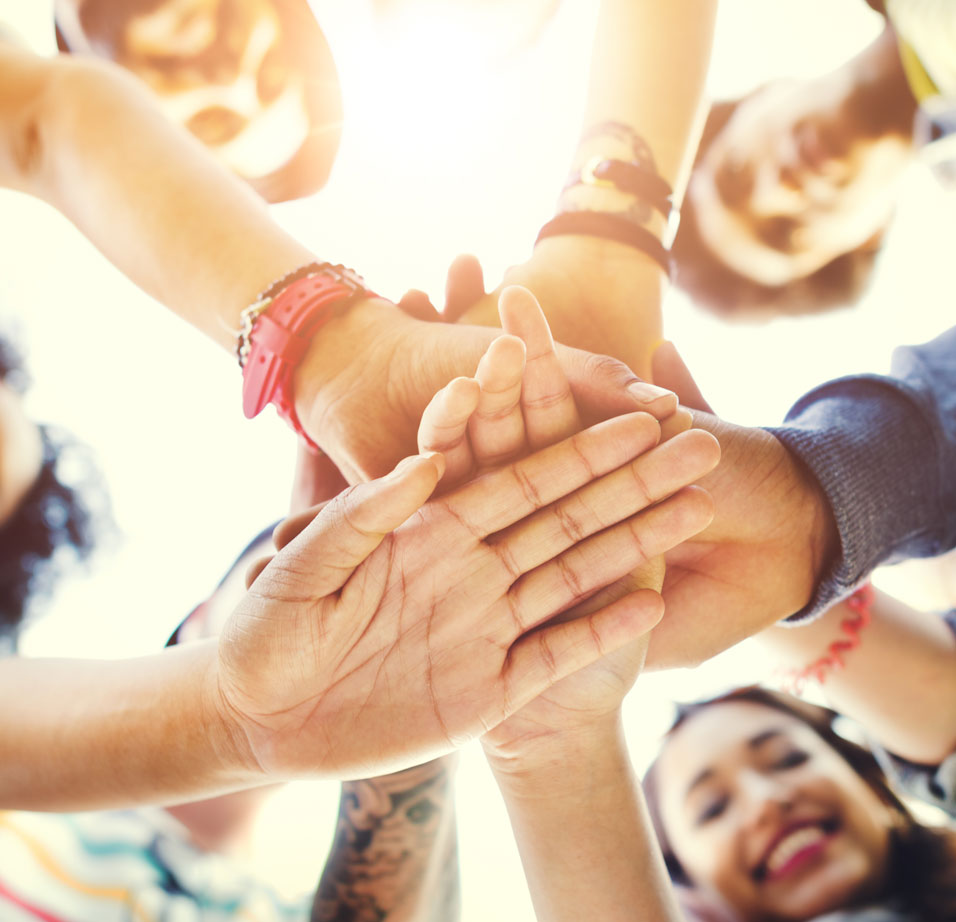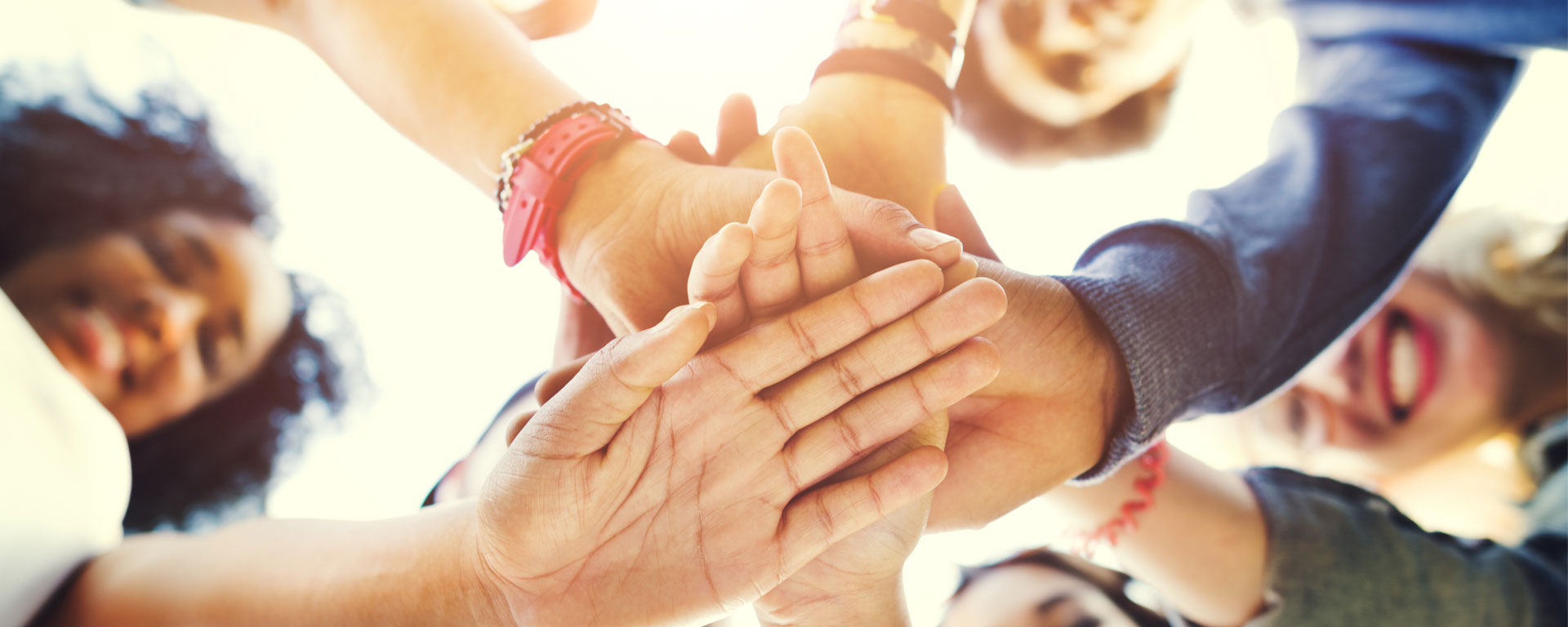 1. Legal compliance
Compliance with local, national and international laws and guidelines is fundamental to responsible and ethical behaviour at MANN & SCHRÖDER COSMETICS. Our compliance culture is firmly established in our day-to-day operations and is based on our company values and corporate social responsibility.
We respect the general human rights, personal privacy and dignity of our employees, business partners and third parties. This also applies explicitly to the law of the land in accordance with the FPIC principle ("Free, Prior and Informed Consent").
Any violation or disregard may result in serious consequences, such as criminal prosecution, claims for damages and/or reputational harm. For this reason, we expect everyone, from the senior manager to the individual employee, to act in accordance with the law at all times so as not to harm the company, our business partners or third parties in any way.
2. Adoption in integrated Management system
The integrated management system (IMS) applies to all departments and processes at
MANN & SCHRÖDER COSMETICS. The underlying norms and standards are DIN EN ISO 9001, DIN EN ISO 22716, DIN EN ISO 14001, DIN EN ISO 50001, BRC CP and IFS HPC. The central values set out in the mission statement act as the basic terms of reference and apply at all levels, in all departments and in all operations.
The same applies to this Code of Conduct. It serves as a guide and a set of binding minimum requirements which are relevant to the entire company and are prescribed as standard company practice in the day-to-day working lives of all employees.
3. Corporate social responsibility

3.1. Ban on forced or compulsory labour
Any form of forced or compulsory labour, especially of a physical, psychological or financial nature, is prohibited at MANN & SCHRÖDER COSMETICS. In addition to involuntary prison labour, this also includes all forms of modern slavery and human trafficking and any other work of an involuntary or exploitative nature. The withholding of identification documents, salary payments or wages in order to obtain labour by force, or the imposition of other repressive measures for the same purpose, are strictly prohibited. No costs or fees incurred for the employment may be passed on to the employees. All employees have the right to leave the company premises and their workplace freely and to terminate their employment in accordance with the contractually agreed or statutory notice period.
3.2. Ban on child labour
MANN & SCHRÖDER COSMETICS does not tolerate child labour in any way or under any circumstances and will in all cases comply with laws and international labour standards regarding child labour.
Children under the age of 15 are not employed in the company. The relevant checks are made in respect of any potential appointment. Young workers may only be employed if they have completed all the years of compulsory schooling. Otherwise they may only be employed when they are not required to attend school or for training purposes. Minors are not required to work nights and are not exposed to working conditions which might jeopardise their health, safety, morale or development.
Should a case of child labour come to light at MANN & SCHRÖDER COSMETICS despite the measures put in place, the company undertakes to provide full support for the child concerned and the legal guardians. All the necessary steps will be taken in this context to ensure the safety, health, education and development of the child. The required scope of the measures will be assessed on a case-by-case basis. An immediate end will be put to any child labour which is identified.
3.2. Ban on discrimination

Here at MANN & SCHRÖDER COSMETICS we value diversity and are proud of the heterogeneity of the workforce. Discriminatory behaviour is therefore not tolerated in any way. This applies in every conceivable case, be it on the basis of ethnic origin, nationality, age, gender, sexual orientation, marital status, religious affiliation, ideology, political views, disability or other grounds covered by the ban on discrimination. It applies equally to the recruitment process and to remuneration, potential promotion, in-service training, dismissal, retirement and any other incidents in the course of business operations.
Any conduct towards colleagues, business partners or third parties which is threatening, abusive, exploitative, sexually coercive or otherwise intimidating is prohibited at
MANN & SCHRÖDER COSMETICS. No distinction is made in any such case as to whether a person is the perpetrator of such behaviour or a bystander condoning such behaviour.
3.4. Ban on physical or psychological disciplinary action
Physical and psychological disciplinary action is strictly prohibited at MANN & SCHRÖDER COSMETICS. As a general principle, disciplinary action must not be taken with a view to humiliating or intimidating employees. Every employee is to be treated with decency and respect. Punishment, mental coercion, physical force, verbal abuse and inhumane treatment are also prohibited. Disciplinary action must not be taken in retaliation or in revenge for a complaint and/or report concerning the workplace or relations in the company. Nor may fines be imposed or deductions made from wages or salaries by way of disciplinary action. Disciplinary action may only be taken with respect for fundamental rights and human dignity, and the relevant measures apply equally to all employees. Factors relating to personal background, such as religious affiliation, ethnic origin, gender or race, must not have a discriminatory influence on the decision to take disciplinary action. If disciplinary action is necessary, the employee concerned must be confronted with the allegation and be given the opportunity to raise objections and ask for legal assistance without suffering any negative impact through taking this course of action. Any disciplinary action which is taken must be documented.
3.5. Freedom of association and right to pay negotiations
The involvement of employees in management decisions is very important in our company. Only in this way is it possible to foster a relationship of trust between us as the employer and our employees and to facilitate a situation where employees identify with the ethos of the company.
The participation of staff in decision-making at MANN & SCHRÖDER COSMETICS is based on legal principles and gives all employees the unrestricted right to form, organise or join trade unions or other bodies which represent employees and therefore to negotiate collective agreements with the senior management on behalf of the workforce.
The works council is currently the main body representing employees at
MANN & SCHRÖDER COSMETICS, and the company managers engage in regular dialogue with its members in an atmosphere of trust. This applies most notably to business decisions regarding the development and future of the company and jobs. Full information on major operational changes must be provided in due time in accordance with the relevant legislation.
There is also a representative body for young members of staff and trainees (Jugend- und Auszubildendenvertretung - JAV). It represents the interests of all the young employees under the age of 18 and all the trainees.
The employees involved in the works council or the JAV must not be subject to any negative effects or repercussions on account of their role, and any such consequences will not be tolerated or accepted.
3.6. health and safety in the workplace
Secure jobs and the promotion of health and safety for all employees play a central role at
MANN & SCHRÖDER COSMETICS. Measures are therefore taken to provide a safe and hygienic working environment of a standard above and beyond the applicable norms and laws.
Working processes, workspaces and equipment are regularly assessed for potential health and safety risks, and suitable measures are put in place to reduce hazards and are routinely monitored. The person placed in charge of health and safety by the senior management is responsible for these matters and is assisted by various parties including our qualified occupational safety officers. Along with other selected employees from different departments and the company medical officer, they all form our Health & Safety Committee (Ausschuss für Arbeitssicherheit - ASA) which meets regularly to discuss matters related to accident prevention and safety in the workplace. Where hazards cannot be completely eliminated, our employees are issued with appropriate personal protective equipment free of charge.
A drill is in place for the entire company in case of emergency and evacuation, setting out all the procedures, emergency exits and escape routes. If there is an emergency, employees always have the right to remove themselves from situations of grave danger without first obtaining the permission of the relevant manager.
All employees receive regular briefings on the emergency drill and on other issues relating to health and safety in the workplace.
All employees have free access to clean sanitary facilities and drinking water on the company premises as well as staff rooms where they can take breaks. All employees have their own locker or an allocated space in an office where they can keep private belongings, food and drink.
Any accommodation provided by MANN & SCRHÖDER COSMETICS as and when required is clean, safe and meets all the basic needs.
In order to promote the health of employees in additional ways, MANN & SCHRÖDER COSMETICS provides company sports groups and regular campaigns, such as health awareness days or exercise sessions during the lunch break, and a wealth of information about health in the company app (COSMuS).
3.7. adequate working conditions
MANN & SCHRÖDER COSMETICS abides by all the necessary rules in the interests of providing fair and adequate working conditions. This includes all the relevant laws, regulations and industry standards, such as those relating to working hours and remuneration.
All the relevant conditions are formulated in contractual terms. A contract is only legally binding if the terms therein have been agreed by both the company and the employee. Any subsequent changes to contracts must also be confirmed in writing and signed by both parties. Obligations and benefits under labour law may not be circumvented through labour-only contracts, successive temporary contracts, fake apprenticeships or similar arrangements.
Regulations governing working hours and break times and regulations on public holidays are based on the applicable national laws and industry standards. An electronic time recording system is used for documentation purposes. A normal working week must not exceed 48 hours. Every employee has the right to at least one day off after six consecutive working days. Overtime is voluntary and must be approved by both the works council and the senior management. Only in exceptional cases, e.g. in order to be able to meet short-term increased demand, may the company ask staff to work overtime in accordance with individual and collective agreements. Additional payments or time off in lieu are granted in recognition of overtime in accordance with national law or negotiated company agreements.
MANN & SCHRÖDER COSMETICS pays all employees at least the statutory minimum wage or meets the minimum industry standard and provides all the statutory social security benefits. Remuneration is paid regularly, in full, on time and as contractually agreed with legal tender. All employees are issued with a written payslip or salary statement.
Employees are the most important resources at MANN & SCHRÖDER COSMETICS. This is why we consider their health to be so important and why we are committed to meeting their fundamental needs in the form of in-service training and professional development in order to give our employees new opportunities, as and when requested, and thereby increase their job satisfaction.
4. Environmental responsibility
MANN & SCHRÖDER COSMETICS is also aware of its environmental responsibility as a manufacturing company.
The company has put in place an environmental management system conforming to DIN EN ISO 14001 and an energy management system conforming to DIN EN ISO 50001 as effective instruments in this regard. All the laws and regulations relating to the environment and energy are followed and effectively monitored with reference to an index of legal provisions. We seek to make all the stages of our production processes as sustainable and eco-friendly as possible. We aspire to have an exemplary environmental record and are committed to protecting the environment. This requires the sustainable use of all resources and measurable reductions in emissions, energy consumption and waste.
Our involvement in a climate protection project enables us to offset our carbon footprint and achieve 100 per cent climate neutrality as the company.
By the same token, we communicate to our employees at all times that even small actions in day-to-day operations can help to company to excel in terms of its environmental credentials and energy consumption. To this end MANN & SCHRÖDER COSMETICS provides its employees with general rules of conduct indicating how they can show environmental awareness as they go about their duties.
5. Economic responsibility
5.1 Integrity and fair trade
MANN & SCHRÖDER COSMETICS is committed to fair competition in all its business relationships.
The company will not engage in any form of bribery or corruption in order to gain commercial advantage. It is incumbent upon all employees to take care not to involve the company in fraudulent business practices. It is therefore imperative, for example, to avoid such situations as might give rise to mutual obligations through the inappropriate giving or receiving of gifts, hospitality or invitations which go beyond normal business practice or the legally permissible framework. No anticompetitive agreements are made with third parties. Any indication of unfair competition must be reported to the company immediately.
All the necessary measures are taken to prevent money laundering within our own sphere of influence.
All financial data relating to the business must be recorded accurately, in full and in due time in order to ensure financial integrity at all times.
5.2 Conflicts of interest
Family ties, personal contacts or other relationships must not influence decisions to the detriment of the company. Such conflicts of interest can most notably arise in the context of secondary employment. The general principle at all times is to avoid even the appearance of a conflict of interest. All
MANN & SCHRÖDER COSMETICS employees are therefore required to disclose any (apparent) conflicts of interest to the company in order to seek a solution which is agreeable to all sides.
5.3 Transparency
Transparency generates trust and credibility. We attach importance to open and truthful reporting and communication, both internally and externally. MANN & SCHRÖDER COSMETICS is therefore committed to due and proper record-keeping practices in all sections of the company in order to ensure a full and correct audit trail of processes, business operations and operating results. The aim is to increase the overall benefit for MANN & SCHRÖDER COSMETICS and for our customers through traceability and cooperative dialogue with our business partners.
6. Violations of the code of conduct
6.1 Reporting/grievance procedure
Violations of the Code of Conduct, internal guidelines or even laws can have serious consequences not only for individual employees, but especially for the company MANN & SCHRÖDER COSMETICS as a whole. Compliance with the specified requirements at all levels and in all sections of the company is therefore fundamental and beyond dispute.
There are various ways of reporting (possible) violations of this Code of Conduct and failure to comply with any of the relevant requirements at MANN & SCHRÖDER COSMETICS in order to offer all employees the opportunity, and also to encourage them, to report instances of misconduct. Any notifications can be submitted by a named individual or entirely anonymously.
The following channels may be used to report incidents or file complaints:
contact with the relevant manager, works council members, compliance officers or HR department (in person, by telephone or by email)
email to compliance@mann-schroeder.de
letter to MANN & SCHRÖDER GmbH, Compliance, Bahnhofstraße 14, 74936 Siegelsbach
works council mailbox
All notifications and reports are important. The only way to work against misconduct is to take swift action in this way to protect the company and especially the person or group of people concerned.
6.2 Protection of whistle-blowers
All notifications and reports will be treated in strict confidence by the recipients who are bound by a duty of non-disclosure. Irrespective of the nature of the report, whistle-blowers are guaranteed at all times that they need not fear reprisals due to the report or complaint and that they will not suffer discrimination as a result.
Any disregard of the duty of confidentiality or any discrimination to the disadvantage of the whistle-blower will not be tolerated in any way and will itself constitute a serious violation of the Code of Conduct.
6.3 Dealing with violations
The Code of Conduct is binding on all employees of MANN & SCHRÖDER COSMETICS. Violations will not be tolerated at any level or in any department. Every violation and any allegation of a violation will be scrutinised in order to identify the root cause and to take immediate corrective action and preventative measures. Depending on the nature and severity of the violation, there may be consequences under the relevant legislation or employment law.
7. Other Matters
7.1 Data protection and information security
The protection of data is a top priority in our company. The collection, recording, processing, use and storage of data, especially personal data, are therefore only permitted if the relevant legal requirements and guidelines are observed. There must be full and consistent compliance with all the data protection regulations.
The IT and EDP security system requirements at MANN & SCHRÖDER COSMETICS must be observed and met by all employees.
7.2 Protection of material and intellectual company property
MANN & SCHRÖDER COSMETICS provides its employees with machines, systems, IT, office equipment, communication facilities and many more resources to carry out their work. All the resources provided must be used correctly and with due care. Precautions must be taken to prevent them from being damaged, lost, stolen or misused and, unless expressly permitted, they are to be used for business purposes only. The same principle applies to intellectual property belonging to the company. All information and documents must be treated as confidential and must not be passed on or disclosed to third parties without authorisation.
7.3 Further obligations
In addition to the obligations set out in this Code of Conduct, we cover other
MANN & SCHRÖDER COSMETICS standards and expectations in our company mission statement, our IMS handbook, our quality control agreement, our purchasing policy and our terms and conditions governing procurement processes and purchase orders, all of which set out the requirements which must be met by all the relevant parties and recipients.
IMPRINT
Publisher
MANN & SCHRÖDER COSMETICS is a registered trademark of MANN & SCHRÖDER GmbH.
MANN & SCHRÖDER GmbH
Bahnhofstraße 14
74936 Siegelsbach / Germany
Tel.: +49 7264-7002-0
Fax: +49 7264-7002-777
E-Mail: info(a)mann-schroeder.de
Internet: www.mann-schroeder.de
Registration court: Amtsgericht Stuttgart
Registration number: HRB 103 417
VAT ref. no.: DE 811 264 858