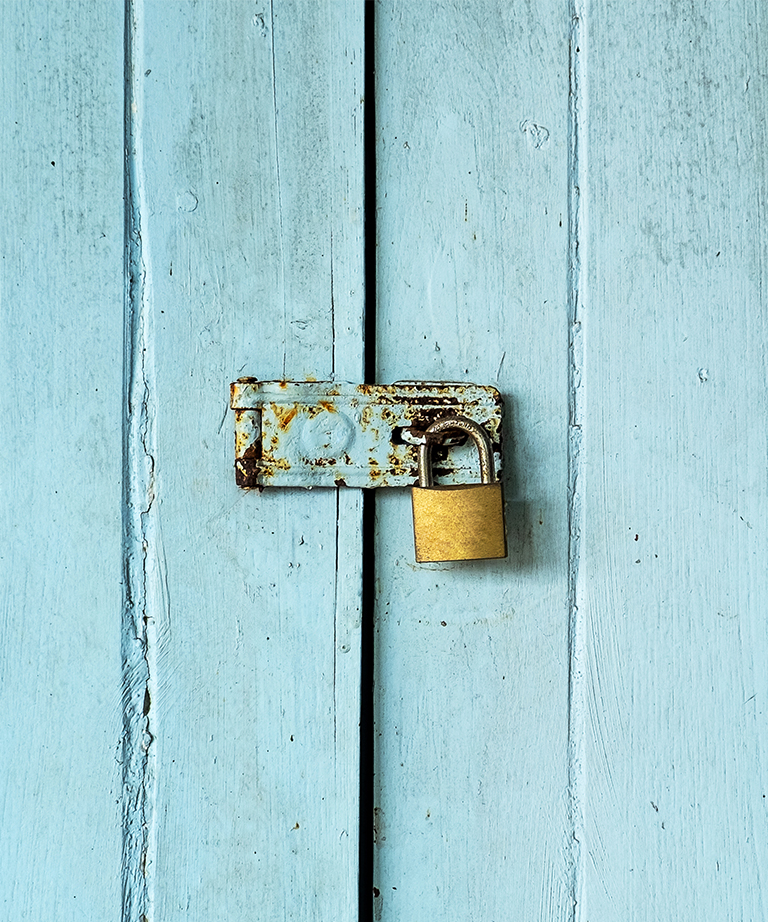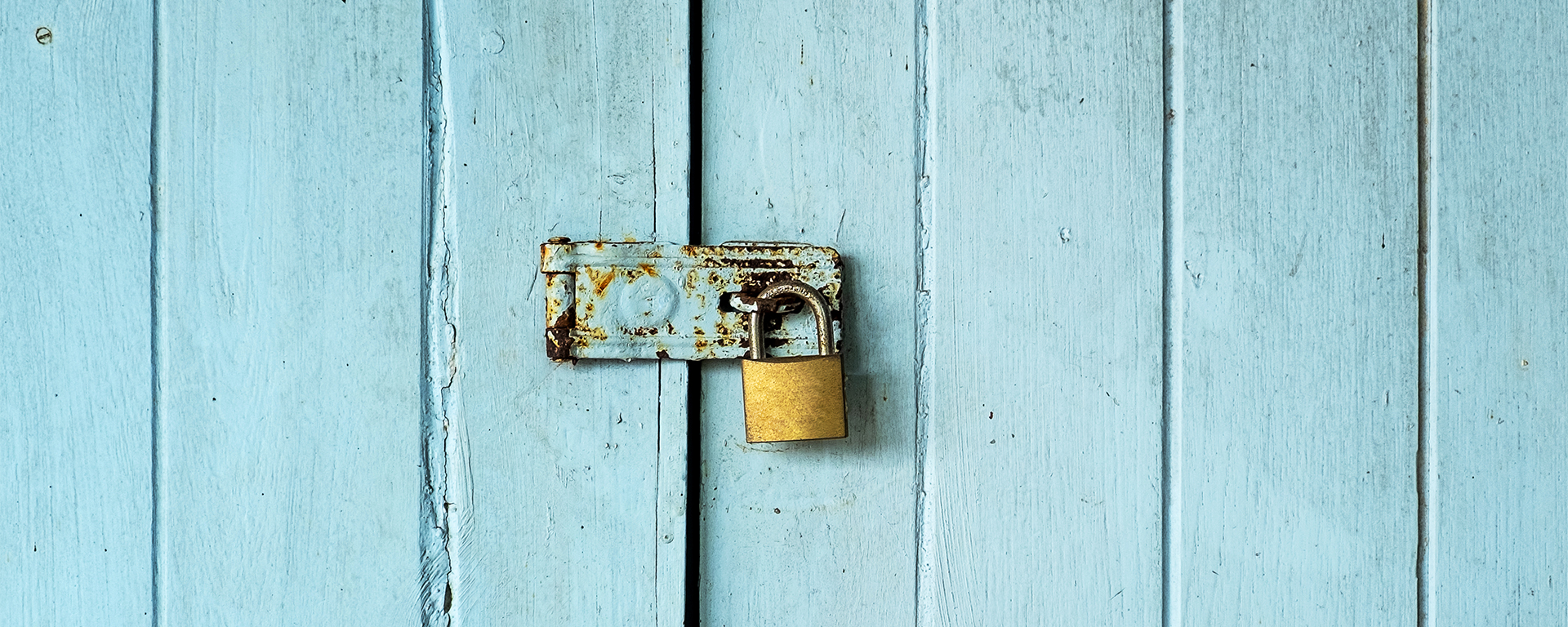 ---
Data protection declaration
Here at Mann & Schröder GmbH, Bahnhofstraße 14, 74936 Siegelsbach (hereinafter "we/our"), we take the protection of your personal data very seriously and adhere rigidly to all the relevant data protection laws and regulations, especially the General Data Protection Regulation (GDPR), the Federal Data Protection Act (Bundesdatenschutzgesetz - BDSG) and the German Telemedia Services Act (Telemediengesetz - TMG).
The explanatory notes below outline how we ensure this protection and which data we process for which purpose.
1. Usage data
Every time our website is accessed and every time a file is retrieved, general data about the process are automatically saved in a log file. The data are stored solely for purposes relating to the system and for statistical purposes (cf. Art. 6 (1) f) GDPR) and, in exceptional cases, in order to report criminal offences (cf. Art. 6 (1) e) GDPR).
The data will not be passed on to third parties or otherwise evaluated, unless there is a legal obligation to do so (Art. 6 (1) e) GDPR).
The data recorded on access are listed below:
name of the file accessed
date and time of access
volume of data transmitted
message as to whether the access process was successful
description of the type of web browser used
operating system used
page previously visited
provider
your IP address
2. Personal data provided through the contact form

We will only process personal data if we are legally permitted to do so or if you have given us your consent.
The specific details are as set out below:
a. Contact
If you contact us, we will store your data on the basis of Art. 6 (1) b) GDPR for the purpose of processing your inquiry and in the event that further correspondence should take place.
If you have any questions, there is an opportunity to contact us through a form provided on the website. In order to use the contact form, the following data must be provided:
your first name and surname
a valid email address
your specific message
The data listed will be processed by us for the following purposes:
in order to be able to identify you and
in order to be able to answer your question
You may also voluntarily provide your address if you wish to be contacted by post.
The personal data collected by us for the purpose of answering your inquiry will be automatically erased after your inquiry has been dealt with, provided that the circumstances indicate that the matter in question has been finalised and there is no legal obligation to retain the data.
3. Cookies
We use "cookies" in some sections of our website. Cookies are small text files which can be placed on your computer and saved by your browser. They allow your computer to be identified as a technical unit during your visit to this website in order to make it easier for you to use our services – including on return visits.
The majority of cookies which we use are "session cookies" and are deleted when you end your browser session.
We use "strictly necessary cookies" in some sections of our website. Some functions of our website cannot be provided without the use of cookies. Strictly necessary cookies facilitate the use of a website by enabling basic functions like page navigation and access to secure areas of the website. The website cannot function properly without these cookies.
We use the following strictly necessary cookies for the operation of the website:
| | | | | |
| --- | --- | --- | --- | --- |
| Name of cookie | Provider | Purpose | Storage period | Type |
| PHPSESSID | M&S / CMS | Used in connection with session management | Session | Necessary |
However, you usually have the option of setting your Internet browser to inform you about cookies so that you can allow or prevent them or delete existing cookies.
Please use the help function in your Internet browser to find out how you can change these settings. Please note that some functions of our website may not be available if you have disabled the use of cookies.
Cookies do not allow a server to read private data from your computer or the data stored by another server. They do not harm your computer and do not contain viruses.
We base the use of cookies on Art. 6 (1) f) GDPR in that the processing is carried out to enable our website to function.
It is therefore necessary to safeguard our legitimate interests.
We also use cookies and other analysis tools to improve our service and to advertise promotional offers which are of interest to you and, in certain circumstances, we work with advertising partners who help us to make our website more interesting for you. In this case, cookies from partner companies will also be saved on your hard drive when you visit our website (third-party cookies). The following sections go into detail about the individual cookies and analysis tools and the nature of the cooperation with advertising partners, the scope of the information collected and the legal basis in each case.
4. Usercentrics

This site uses website tracking technologies from Usercentrics GmbH (Sendlinger Str. 7, 80331 Munich, Germany) to provide and continuously improve its services and to display advertisements according to users' interests. I agree to this and can revoke or change my consent at any time with effect for the future.
This list represents the purposes of data collection and processing. Consent is valid only for the purposes indicated. The collected data cannot be used or stored for purposes other than those listed below.
Compliance with legal obligations
When using the service, the following data is collected:
Browser information
Opt-in and opt-out data
Request URLs of the web page
Page path of the website
Geographic location
Device information
Date and time of visit
The retention period is the length of time that the collected data is stored for processing. The data must be deleted as soon as it is no longer needed for the specified processing purposes.
Consent data (consent and withdrawal of consent) is stored for three years. The data will then be deleted immediately or passed on to the responsible person in the form of a data export upon request.
We base the use of the tool on Art. 6 para. 1 s. 1 lit. c DSGVO.
Below you will find the e-mail address of the data protection officer of the processing company: datenschutz(at)usercentrics.com.
Click here to read the privacy policy of the data processor https://usercentrics.com/privacy-policy/.
5. Web analysis using Google Analytics
We use Google Analytics, a web analysis service provided by Google Ireland Limited, Gordon House, 4 Barrow St, Dublin, D04 E5W5, Ireland.
Google Analytics uses "cookies" which are text files placed on your computer enabling an analysis of your use of the website. The information generated by the cookies about your use of this website will generally be transmitted to a Google server in the USA and stored there. If you enable the IP address anonymity function on this website, however, then your IP address will be abbreviated beforehand by Google within Member States of the European Union and in other signatories to the Treaty on the European Economic Area. Only in exceptional cases will the full IP address be sent to a Google server in the USA and abbreviated there. Google will use this information on our behalf to evaluate your use of the website, to compile reports on the website traffic, and to provide us with additional services in connection with the use of the website and the Internet. The IP address transmitted by your browser in connection with Google Analytics will not be associated with other data held by Google. You may refuse the storage of cookies by selecting the appropriate settings on your browser. Please note, however, that in this case you may not be able to use the full range of functions on this website.
We use the "Demographics and Interests" feature in Google Analytics which allows us to obtain reports on age, gender and interest categories. This information is sourced from Google's interest-based advertising and from visitor data gathered by third-party providers and cannot be associated with any particular person. You can deactivate this function at any time through the ad settings in your Google account or generally prohibit the collection of your data by Google Analytics.
You may also prevent Google from tracking and processing the data generated by the cookies relating to your use of the website (including your IP address) by clicking on the following link and downloading and installing the browser plug-in provided: (https://tools.google.com/dlpage/gaoptout?hl=en).
Please note that the Google Analytics code is supplemented by "gat._anonymizeIp();" on this website in order to guarantee anonymous logging of IP addresses (referred to as IP masking).
You can also prevent Google Analytics from collecting data by clicking on the "Cookie Consent" link in the footer and then disabling the "Statistics" group of cookies. The resulting opt-out cookie will prevent your data from being logged on future visits to this website. This procedure is particularly recommended when accessing our site on mobile devices.
More information about the conditions of use and data protection can be found under https://policies.google.com/terms?hl=en or under https://policies.google.com/privacy?hl=en.
We base the use of the aforementioned analysis tool on Art. 6 (1) a) GDPR in that data are processed to analyse patterns of use and this is therefore necessary to safeguard our legitimate interests.
6. Google reCAPTCHA
We use "Google reCAPTCHA" (hereinafter "reCAPTCHA") on our website. The service is provided by Google Ireland Limited, Gordon House, 4 Barrow St, Dublin, D04 E5W5, Ireland ("Google").
The reCAPTCHA service is used to check whether data are entered on our website (e.g. on a contact form) by a human being or by an automated program. For this purpose, reCAPTCHA will analyse the behaviour of the website visitor based on various characteristics. This analysis starts automatically as soon as the visitor enters the website. When conducting the analysis, reCAPTCHA will evaluate various pieces of information (e.g. IP address, time spent on the website or mouse movements made by the user). The data collected during the analysis are forwarded to Google.
The reCAPTCHA analyses run entirely in the background. Website visitors are not told that an analysis is taking place.
The legal basis for this processing is your consent pursuant to Art. 6 (1) a) GDPR.
Further information about Google reCAPTCHA and the Google privacy policy can be found under https://policies.google.com/privacy?hl=en and https://www.google.com/recaptcha/intro/android.html.
7. Google Web Fonts
This site uses web fonts provided by Google for the uniform display of Google reCAPTCHA. When you visit a page, your browser will load the required web fonts into the cache in order to display texts and fonts in the correct way.
The browser which you are using needs to connect to the Google servers for this purpose. As a result, Google learns that our website has been accessed from your IP address. Google Web Fonts is used in the interests of the consistent and appealing presentation of our online services. This constitutes a legitimate interest under Art. 6 (1) f) GDPR.
If your browser does not support web fonts, a default font will be used by your computer.
Further information about Google Web Fonts can be found at https://developers.google.com/fonts/faq/ and in the Google data privacy policy at https://policies.google.com/privacy?hl=en.

8. YouTube
We have YouTube videos embedded on our website. These videos are stored on https://www.youtube.com . They are displayed on our website using a "framing" technology and can be played here directly. The embedding process takes place in the "privacy-enhanced mode" so that none of your data are transferred to YouTube before you have given your consent by playing the video. As soon as you play a video, data are transferred to YouTube, a company of Google Ireland Limited, Gordon House, Barrow Street, Dublin 4, Ireland. We then have no control over this data transfer. The transfer includes the information that the relevant page on our portal was visited by you. Other data transferred include your IP address, date and time of the request, time zone, content of the request, access status, the amount of data transferred, the browser you are using, and the type and version of your operating system.
These data are transferred regardless of whether you have a YouTube user account or not. If you are logged in to a Google user account, your data will be directly assigned to this account. If you do not want this to happen, you will need to log out of your user account before playing the video. The data transmitted to YouTube are stored by YouTube in the form of user profiles and are used for advertising and market research purposes as well as for the personalised design of its website. With the help of this evaluation, YouTube can generate customised advertising (even for users who are not logged in) and inform other YouTube users about your visit to our portal. You can object to the creation of these user profiles. To do so, you must contact YouTube.
You can find out more under https://policies.google.com/privacy?hl=en about data processing by YouTube and about your rights and the options available to you in your data protection settings. You can also change your settings there yourself. Google also processes personal data in the USA.
9. Mann & Schröder recruitment portal softgarden
We use the services of softgarden for applicant management and e-recruitment in our company. The provider is softgarden e-recruiting GmbH, Tauentzienstraße 14, 10789 Berlin (hereinafter: softgarden).
softgarden only provides software and computing capacity and has no control over the application procedure in other respects. This constitutes an instance of commissioned data processing as defined in Art. 28 GDPR. softgarden is obligated by contract to put technical and organisational measures in place to ensure the protection of your personal data. Your data will be stored in a secure operating environment which is not accessible to the public.
softgarden is an online service with which applicants can register voluntarily and then provide us with digital job applications.
In order to apply for any position advertised by our company, you do not need to be a softgarden client or have a registered user account on https://softgarden.io/.
We do offer the possibility during the online application process, however, to register with softgarden and to open a user account with the service provider. Registered softgarden users can manage their application in the softgarden portal, for example, and have access to the other softgarden services at any time. Application documents in the softgarden system can be uploaded in our company by registered softgarden users for online application processes. The online application form includes a button for connection to the softgarden portal.
Registered clients of softgarden who use the services offered through https://softgarden.io/ are advised that softgarden is responsible for all processing of personal data within this customer relationship. In this case the data privacy terms set out by softgarden apply, as published at https://softgarden.io/company/privacy-website/. You will be referred to these terms when registering with softgarden.
We collect and process personal data with softgarden when processing online applications. For further information, please refer to our data protection notice in the Jobs section at https://mann-schroeder.softgarden.io/en/data-secur... .
The softgarden privacy policy and terms of use apply and can be viewed at https://softgarden.io/company/privacy-website/ and https://softgarden.io/company/terms/.
10. SSL and TLS encryption
This site uses SSL or TLS encryption for security reasons and to protect confidential information during transmission, such as the content of inquiries which you send to us as the site operator. You can recognise an encrypted connection by the fact that the address line of the browser changes from "http://" to "https://" and by the padlock symbol in your browser toolbar.
If SSL or TLS encryption is activated, the data which you send to us cannot be read by third parties during their transmission.
11. Term of storage
Unless expressly stated in this data privacy statement, the data stored on our systems will be erased as soon as they are no longer required for their intended purpose provided that there are no conflicting legal obligations to abide by certain retention requirements. If the data are not erased because they are required for other legally admissible purposes, their processing will be restricted. This means that the data will be blocked and will not be processed for other purposes. This might apply, for example, to data which must be retained under commercial or fiscal law.

12. Rights of data subjects
a. Right of access
You have the right to request confirmation from us as to whether personal data concerning you are being processed.
Simply send your request in an email to marketing@mann-schroeder.de.
b. Rectification/erasure/restriction of processing
You also have the following rights:
to ask for incorrect personal data concerning you to be rectified without delay (right to rectification);
to ask for personal data concerning to be erased without delay (right to erasure) and
to ask for the processing to be restricted (right to restriction of processing).
Simply send an email tomarketing@mann-schroeder.de expressing your request.
c. Right to data portability
You have the right, in respect of the personal data which you have given us, to be provided with these data in a structured, commonly used and machine-readable format and the right to send these data to another controller.
Simply send your request in an email to marketing@mann-schroeder.de.
d. Right of cancellation
You have the right to revoke your consent at any time. The revocation of consent will not affect the legality of the processing carried out on the basis of the consent until its revocation.
Simply send your request in an email to marketing@mann-schroeder.de.
e. Right to object
You have the right to object if the processing of personal data relating to you is necessary for the performance of a task carried out in the public interest (Art. 6 (1) e) GDPR) or to safeguard our legitimate interests (Art. 6 (1) f) GDPR).
Simply send your request in an email to marketing@mann-schroeder.de.
f. Right to lodge a complaint
If you believe that the processing of personal data concerning you is in breach of the GDPR, you have the right to appeal to a supervisory authority without prejudice to other legal remedies.
13. Our data protection officer
Our data protection officer will be happy to answer any questions you may have about data privacy:

Mr Michael Egenberger
E-Mail: datenschutz(at)mann-schroeder.de
14. Amendments to the data privacy statement
We reserve the right to modify this data privacy statement in the event of any changes to the legal situation, to the services offered on the website and to the data processing operations. This only applies with regard to statements on data processing, however. If your consent is required, or if clauses in the data privacy statement refer to contractual arrangements with you, then the changes will be strictly subject to your agreement.
You can review this data privacy statement regularly in order to keep yourself informed of any changes.
Last revised: July 2020